Lesson Plans and Educator Resources
By visiting our distance learning adventure program websites you will find an extensive collection of education resources to help you take learning outside! Access resources such as:
Lesson plans
Webcasts
Topic videos
Citizen science projects
Classroom activities
Webinars
Online education resource links
Background information
Questions and answers from webcasts
The FSNatureLIVE distance learning adventures allow your classroom to go to remote places, talk to the experts, and join a large network of educators across the United Statesand abroad, although we recognize that nothing replaces the experience of learning about nature in a hands-on, outdoor setting. An extensive collection of lesson plans and other educator resources are available to you on our distance learning adventure web sites. Check them out!
LINKS FOR LESSON PLANS
America's Rain Forests

Lesson Plans
Educator Resources
BatsLIVE

Lesson Plans
Educator Resources
ClimateChangeLIVE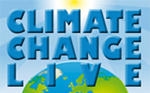 Lesson Plans
Educator's Toolkit
Educator Resources
Migration Science and Mystery

Shorebird Characteristics
Migration
Shorebird Habitat
Research about Shorebirds
Shorebird Adaptations
Nesting and Breeding
MonarchLIVE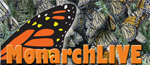 PollinatorLIVE

WetlandsLIVE

Lesson Plans
Wetland Ecology
Shorebird and Fish Migration
Service Learning
More Lesson Plans

Winging Northward: A Shorebird's Journey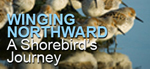 By visiting our distance learning adventure program websites you will find an extensive collection of education resources to help you take learning outside! Access resources such as:
Lesson plans
Webcasts
Topic videos
Citizen science projects
Classroom activities
Webinars
Online education resource links
Background information
Student quizzes
Q&A